Programme
PNQG PROGRAM 2022-23
A silver lining from the pandemic is that we will continue to meet via Zoom format during the cold, snowy months of Jan/Feb/Mar. We will have 7 in-person meetings in Sep, Oct, Nov, Dec(*), Apr(*), May, Jun (pivoting to zoom format if necessary). In-person meetings will be held at Armour Heights Presbyterian Church, 105 Wilson Avenue, Toronto at 7:30pm.
(*) For the Dec and Apr meetings, our speakers will be virtual and we will "watch" as a group at the church. While you can watch the speaker portion virtually at home, the remainder of the meeting will be unavailable virtually.
As always, guests are welcome either virtually or in-person for a fee of $10 per meeting which can be paid by cash at an in-person meeting or click here to pay for the guest fees. A zoom link will be forwarded to you a few days prior to the meeting.
Wednesday September 14th, 2022 (In-Person 7:30pm):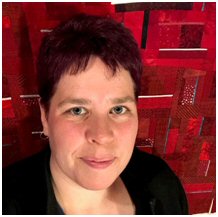 Chriss Coleman (Stouffville, ON)
"Journeys and Explorations through Quilting"
Chriss enjoys working with small pieces, lots of seams and loves surface design using colouring mediums and dyes. In this talk, she will take you through her journey from humble beginnings through to improve and art quilting.
Wednesday October 12th, 2022 (In-Person 7:30pm):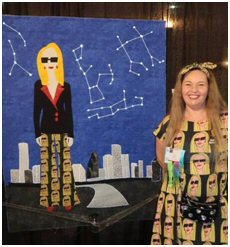 Ana Paula Brasil (Richmond Hill, ON)
"Portraiture: People & Pets"
Ana will share with us her lively, entertaining stories on how her style has evolved and how she created her self portrait technique that's suitable for all levels of quilters. Get ready to think outside the box and have a few laughs along the way!
Wednesday November 9th, 2022 (In-Person 7:30pm):
Members' Group Trunk Show – "Textile Treasures"
We will get to know our members as they share their stories around anything textile that's special to them. We might see quilts (any stage of completion) and sewing or stitchery creations which may/may not be made by the member!
Presenters: Maureen, Judy Mu, Gail
Wednesday December 14th, 2022 (In-Person/Virtual 7:30pm):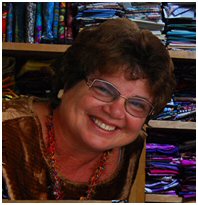 Phyliss Cullen (Hawaii)
"Quilting in Paradise"
We will be virtually whisked to the tropical island of Hawaii where we'll see lots of scenes and images that show how living in the land of Aloha has inspired Phyliss' creativity and art.
Following the virtual talk, you will be treated to a holiday surprise…
For On Demand workshops: https://phylliscullenartstudio.com/
Wednesday January 11th, 2023 (Virtual 7:30 pm):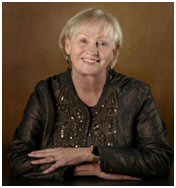 Sandra Mollen (California)
"Rocks, Water and Reflections"
In this talk, Sandra will focus on her landscape quilts that have a reflection. She will provide pointers on fabric selection and raw edged fused technique to create these amazing photorealistic works of art!
For On Demand workshops: https://www.sandramollonquilts.com/
Wednesday February 8th, 2023 (Virtual 7:30 pm):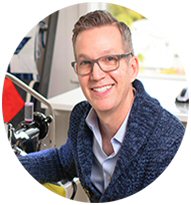 David Owen Hastings (Washington) – "Indigo Dyeing in Japan"
David will take us on a virtual tour of an Indigo dyeing studio in Japan. He will talk about 2 resist processes (katazome & shibori) and show us how he incorporates these traditional fabrics into his modern quilt designs. The presentation will also include forays into Japanese architecture, cuisine, and fabric shopping!
https://davidowenhastings.com/portfolio_category/quilts/
Wednesday March 8th, 2023 (Virtual 7:30 pm):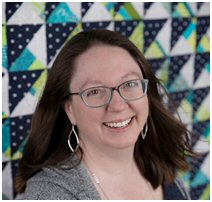 Sara Goer (California)
"Building a Color Palette"
Sara will inspire us to become more confident in choosing colour palettes for our quilts. She'll show us quilts that exemplify her use of bold colour and geometric design in both traditional and improv style. We'll learn how to select color from our collection with fresh eyes!
For On Demand workshops: https://www.sarahgoerquilts.com/

Wednesday April 12th, 2023 (In-Person/Virtual 7:30pm):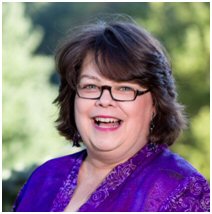 Rae Cumbie (Maryland)
"The Quilted Jacket"
Rae will show us how her Fit for Art Jacket pattern can be used to create quilted jackets for all seasons. We will be inspired to use up those bits of leftover quilting fabric to create artfully inspired garments that can be pieced, quilted, appliquéd, collaged, painted, stitched etc etc etc!
For video tutorials: https://fitforartpatterns.com/video-tutorials/
Wednesday May 9th, 2022 (In-Person – Members Only 7:30 pm):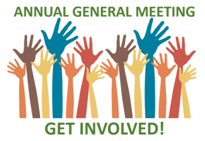 AGM & Past President's Challenge
Wednesday June 14th, 2023 (In-Person – Members Only 7:30 pm):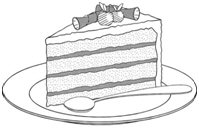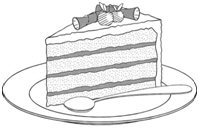 Dessert Social