Challenges
2022 PNQG Past President's Challenge – Orphan Challenge
Join my "Orphan" Challenge for 2023. What quilter doesn't have a collection of "orphan blocks or panel pieces" tucked away waiting for inspiration (or let's be honest – hoping that they'll disappear)! This challenge is your motivation to do something with your "orphan(s)."
Take one or more "orphans" and create a small, quilted item. Use a single block, multiple blocks, a complex block or some other variation.
The finished product can be no larger than 20" x 20".
It must be quilted and finished (bound).
It will be shown at the May or June meeting – TBA (There will be prizes)
Possibilities include but not limited to – potholders, pillows, table toppers, placemats…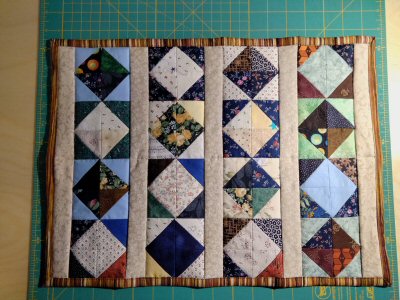 Here's a printable copy of this information that can be downloaded.
2022 PNQG Past President's Challenge – What's in My Name
15 Entries were received for the challenge. Click on the photos to see larger pictures without the text.
The two viewer's choice winners are: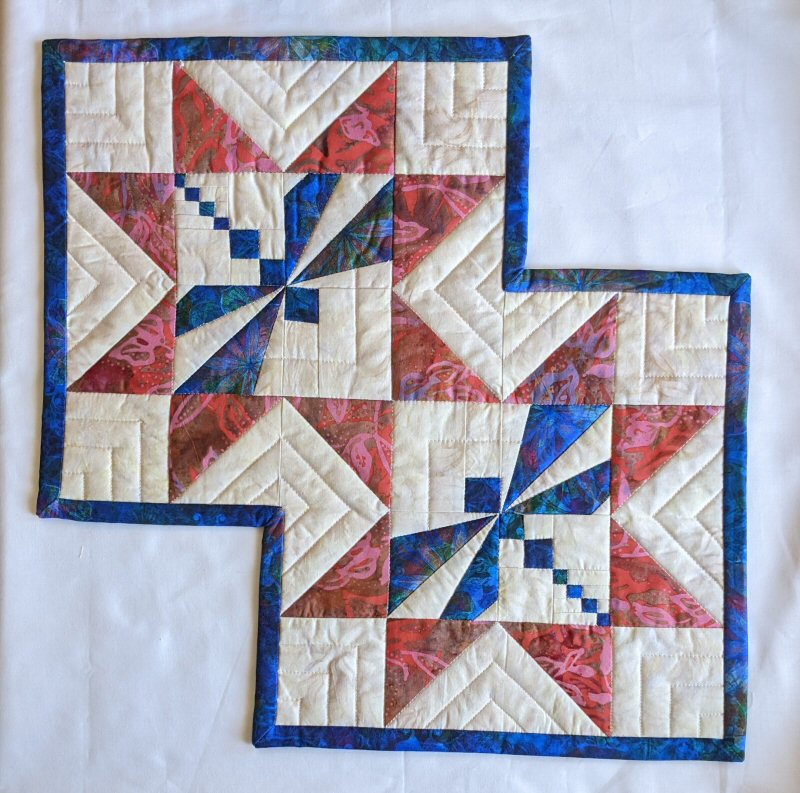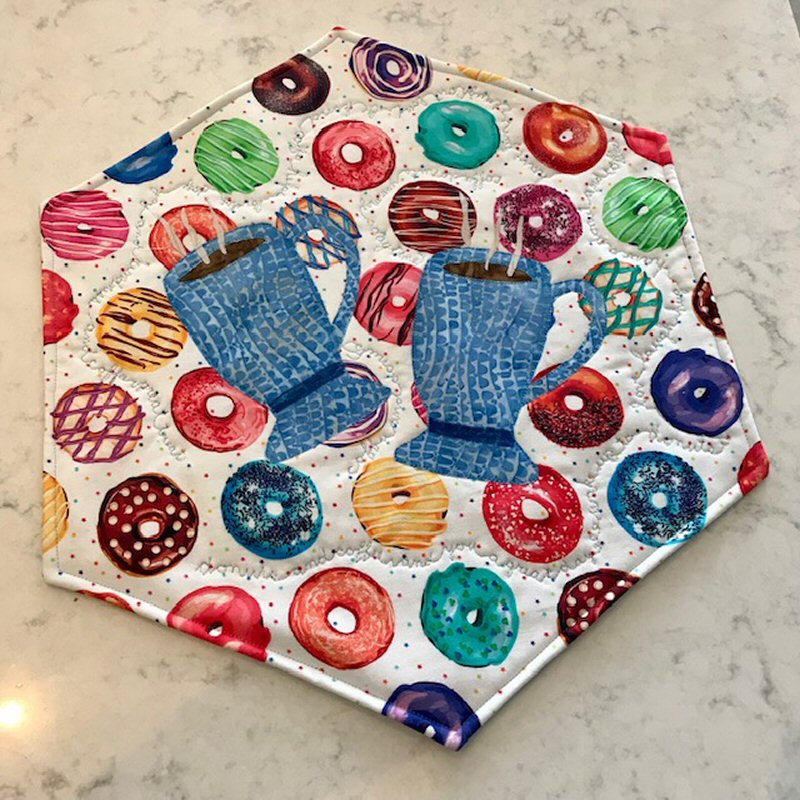 2021 Past President's Challenge
Easy-Peasy Past President's Pincushion Challenge.

This year's twist on the challenge tradition, invites you to make a pincushion, using any needlecraftsewn, quilted, crocheted, knitted, cross-stitched, embroidered…whatever tickles your fancy right now. Make it whatever size and shape you think the perfect pincushion should be, as basic or as fancy as you like. We will be viewing our entries and voting for Members' Choice and drawing for participation prizes during our June social night. We'll ask everyone to send in a picture of their pincushion so that we can share them all on Zoom, but in the interests of making it easier still for everyone to participate, if you don't have the ability to send in a picture, pincushions will be easy to hold up to the Zoom camera to show everyone.
20 Entries were received for the challenge. The two viewer's choice winners are: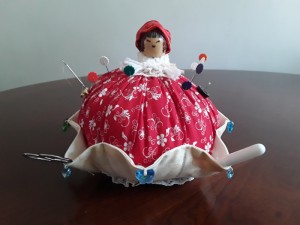 Other entries are: